WEATHER UPDATE:

MOVIE NIGHT HAS BEEN POSTPONED DUE TO AN OMINOUS FORECAST.
IT HAS BEEN RESCHEDULED FOR SUNDAY, AUGUST 5 AT DUSK.
WE APOLOGIZE FOR ANY INCONVENIENCE. STAY DRY!
Movie: Back to the Future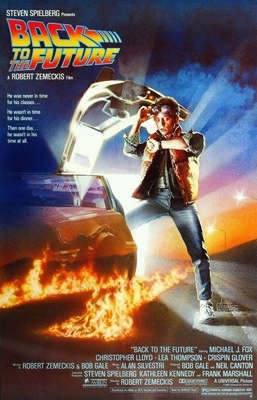 Date: August 5 at dusk, 8pm
Location: The fields at Denver Academy of Torah. Construction on site is started so please be aware!! We will be on the north side of the building.
Parking: There is one small parking lot accessible from Alameda. If that is full, additional parking is available on S. Oneida St. Please be aware that if you park on Oneida you will need to walk up the sidewalk on Alameda. Due to the construction fencing you will not be able to access the field if you come around through the side lot.